The Boston Globe Names Environmental Systems, Inc. a Top Place to Work for 2020
Environmental Systems, Inc. (ESI) has been named one of the Top Places to Work in Massachusetts in the 13th annual employee-based survey from The Boston Globe. This is the second consecutive year Environmental Systems, Inc. has been recognized by its employees and the Globe.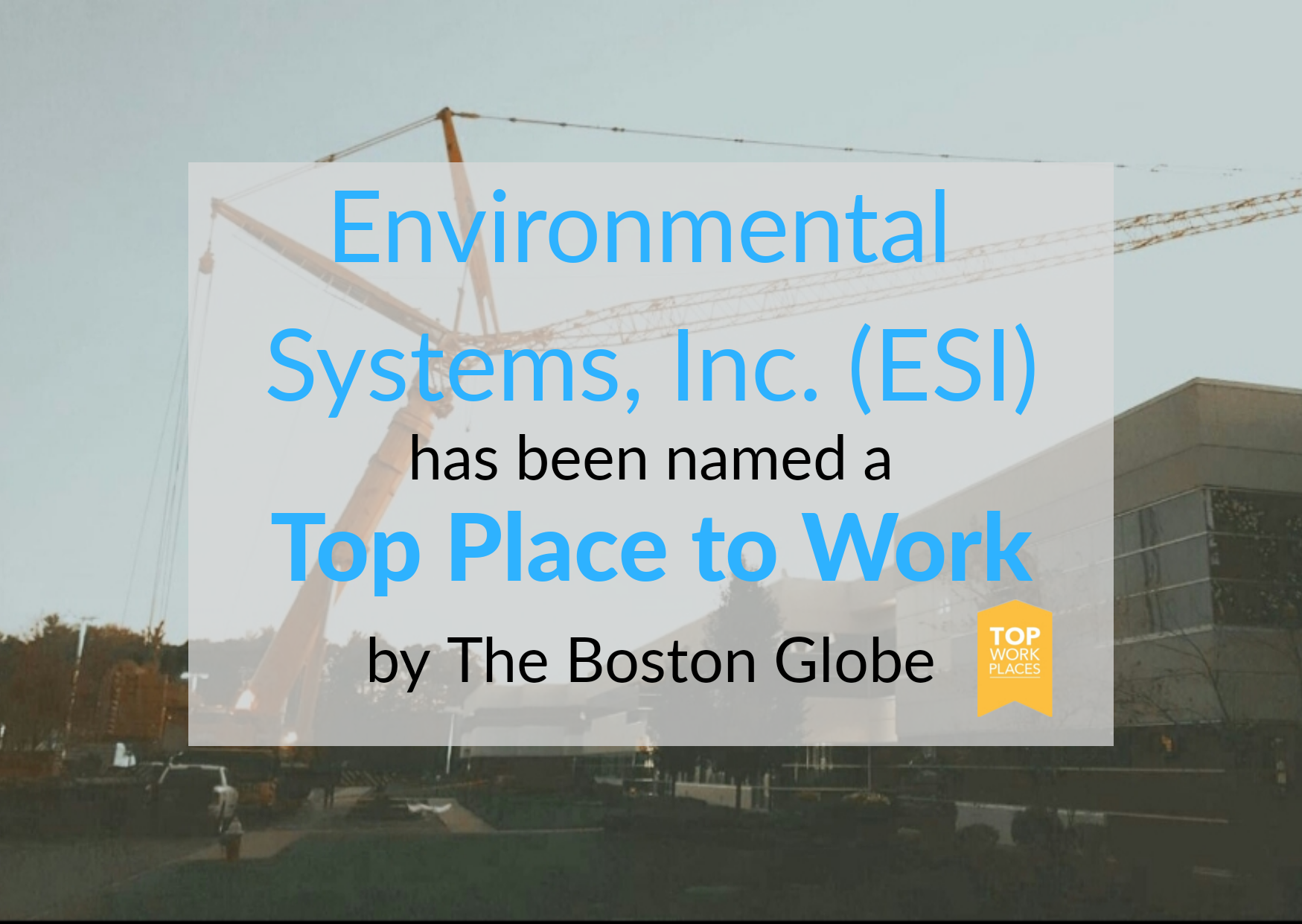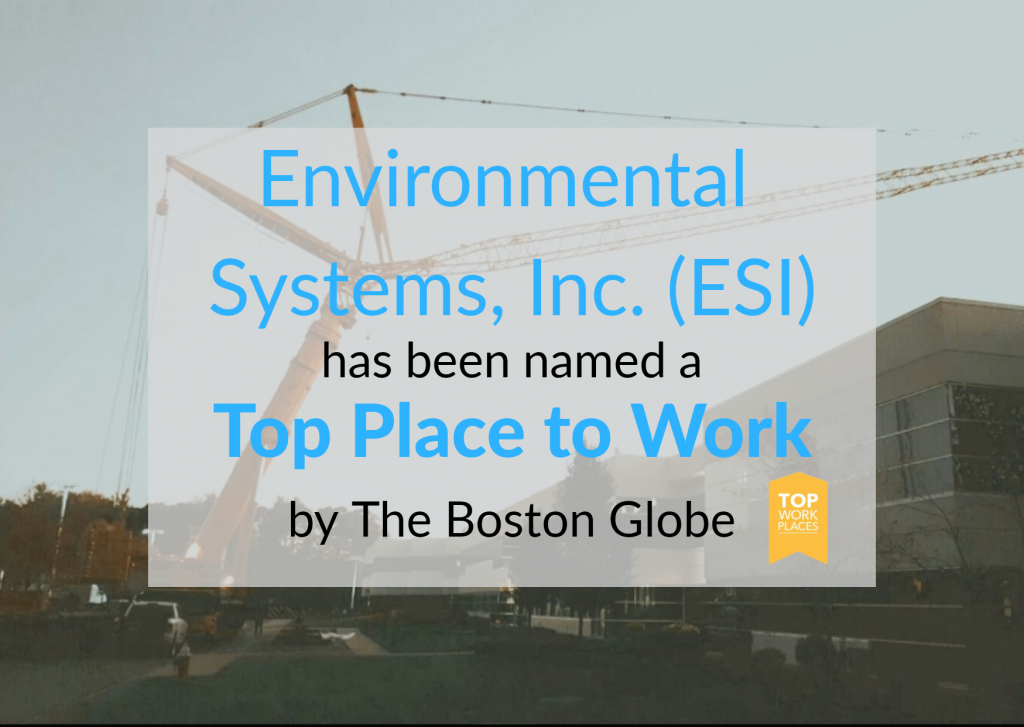 Top Places to Work recognizes the most admired workplaces in the state voted on by the people who know them best—their employees. The survey measures employee opinions about their company's direction, execution, connection, management, work, pay, benefits, and engagement. The employers are placed into one of four groups: small, with 50 to 99 employees; medium, with 100 to 249 workers; large, with 250 to 999; and largest, with 1,000 or more.
Environmental Systems, Inc. was ranked one of the top medium employers in Massachusetts.
Throughout the COVID-19 crisis, ESI's primary concern has been the health and wellbeing of every employee and their families. Our company's strong sense of community and connection has played an important role in adapting to the many challenges of 2020.
"This was a particularly challenging year to be a great place to work, and the companies that made our list went above and beyond to keep their employees safe, engaged, and cared for," said Katie Johnston, the Globe's Top Places to Work editor. "From offering help with childcare to making the workplace more equitable to holding virtual talent shows, these employers showed that the best get better in crisis."
The rankings in Top Places to Work are based on confidential survey information collected by Energage, an independent company specializing in employee engagement and retention, from more than 80,000 individuals at 285 Massachusetts organizations. The winners share a few key traits, including offering progressive benefits, giving their employees a voice, and encouraging them to have some fun while they're at it.
All information can be found at Globe.com/TopPlaces and readers can follow the news on Twitter at #workboston.