Massachusetts Ranked Most Energy Efficient State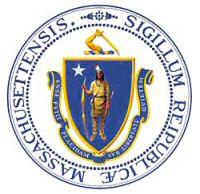 The American Council for an Energy-Efficient Economy (ACEEE) has released its 2011 Energy Efficiency Scorecard and Massachusetts has emerged atop the list as the most energy efficient state. Recent changes in regulations and incentives to businesses have helped to propel Massachusetts past California, which has held the number one spot since the ACEEE first began the Scorecard in 2006.  Massachusetts Governor Deval Patrick observed, "Through our Green Communities Act, we set aggressive goals and laid the foundation for greater investment in energy efficiency – and now we are proud to be a model for the nation and the world."
In stride with Massachusetts' green building philosophies, ESI's Engineering team strives to keep energy efficiency at the forefront of every project.  Led by LEED certified Professional Engineer Robert Kelley, Jr., the design team can create greener buildings which result in significant energy savings.  According to Kelley, "A building that uses less energy will have lower utility costs for building owners and, over that buildings life, those costs can really add up to huge savings especially as future energy rates rise."  The U.S. Green Building Council, the organization responsible for the creation of LEED Certification, notes that the LEED certification program measures the metrics of a construction project that matter most: energy savings, water efficiency, CO2 emissions reduction, and improved indoor environmental quality.
Earlier this year, ESI also took the steps to become certified by the Division of Capital Asset management (DCAM) in order to bid on state building construction.  According to their website, DCAM works "to ensure that facilities attain practicable goals in sustainable design and construction and achieve optimal levels of energy and water efficiency for existing, renovated, and new buildings." DCAM was appointed as the overseer of green initiatives in major public building construction by the Massachusetts Green Communities Act.
For more information on the ACEEE Scorecard, please visit the ACEEE website at: http://www.aceee.org/sector/state-policy/scorecard.